Kharkov German Turn 14

Northern Area
The Soviet forces are digging in even more thoroughly about Staraya Saltov and do not venture from their bunkers, but further to the south Soviet forces are trying to cut off parts of the 17th Korps at Kupyansk.
Turn 14 Start North
The time is taken push the front line out a bit towards Staraya Saltov and a sustained assault by 29th Korps against parts of the Soviet 21st Army. The attacks though reducing the strength of the Soviet regiments do not achieve anything else and German forces retire to their defensive positions. Any major gains here will have to await the arrival of at least one of the Pz divisions from the south about Krosnograd.
Turn 14 End North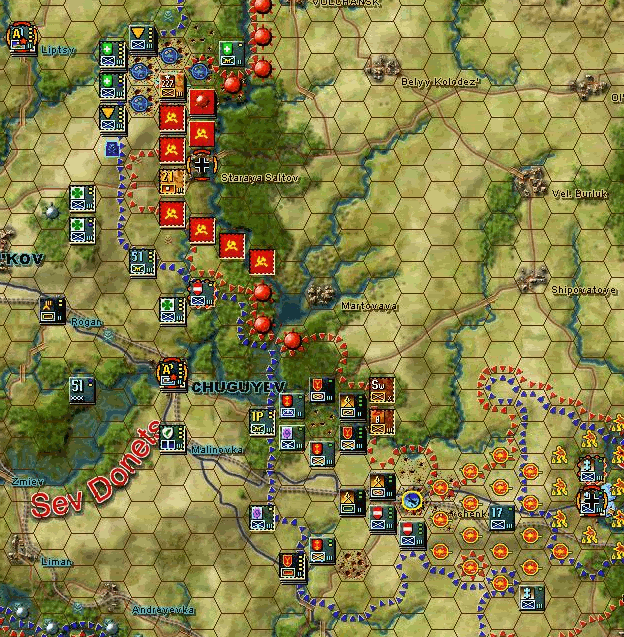 Central Area
Very little from the Soviet forces in this area as they have retreated to their defensive positions or to support their forces about Krosnograd.
Turn 14 Start South west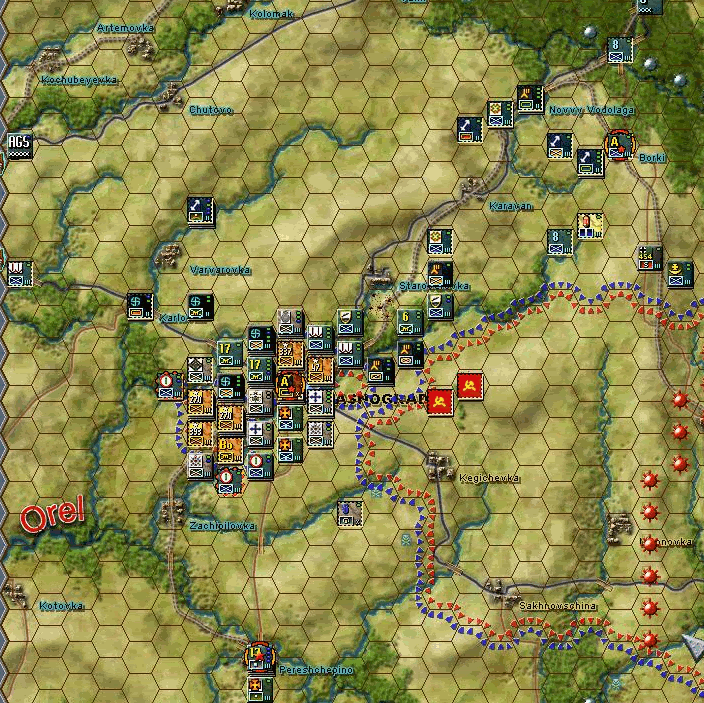 German forces prepare for a major assault on Krosnograd, the initial attacks will be to clear the outlying Soviet forces before attacking the Soviet forces in the city. All attack are proceeded by air and arty attacks and Soviet forces are destroyed with a number of attacks most of which are over runs. The attack on Krosngrad is prepared carefully and i deliberately leave a hex free on the other side of the river so that if i get a retreat result Soviet forces can leave the city and be destroyed more easily in open ground. The attacks are launched from all four sides where i get the attack shifts and the third attack forces Soviet forces to retreat who are then destroyed in open ground.
Else where units of 8th Korps destroy more Soviet arty that can't escape to the Soviet defensive line, next turn the the focus in this area will be the assault on the remaining troops about Lannya.
Turn 14 End South west
Turn 14 Kills South west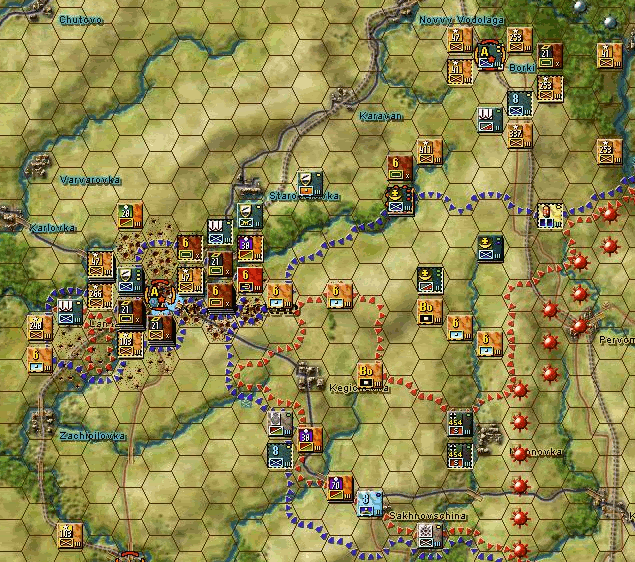 Southern Area
Soviet forces in the south have gone entirely over to the defensive, but as noted earlier the 1st Pz Army has to send some troops north to help reestablish communications with the units of 17th Korps.
Turn 14 Start South East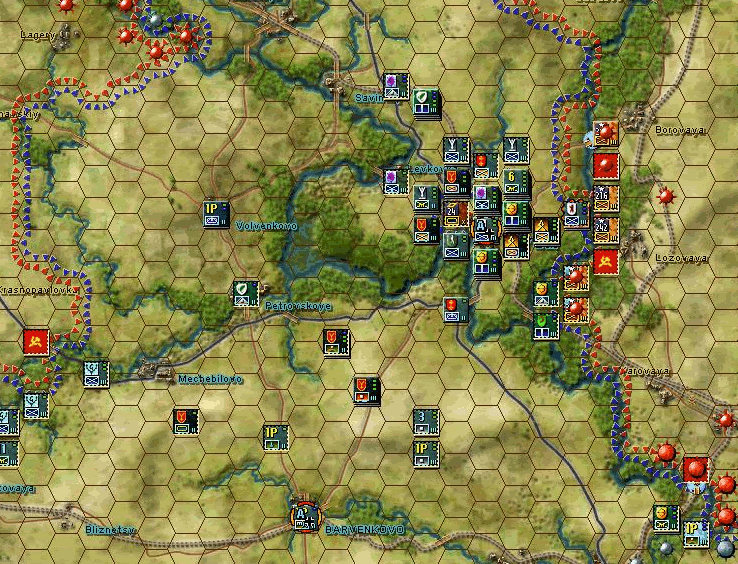 Units of 1st Pz Army and 51st Korps head north and reestablish communication with 17th Korps, along the way the last regiment of 38th Army is destroyed and some of the remaining units belonging to SW front.
Turn 14 End South east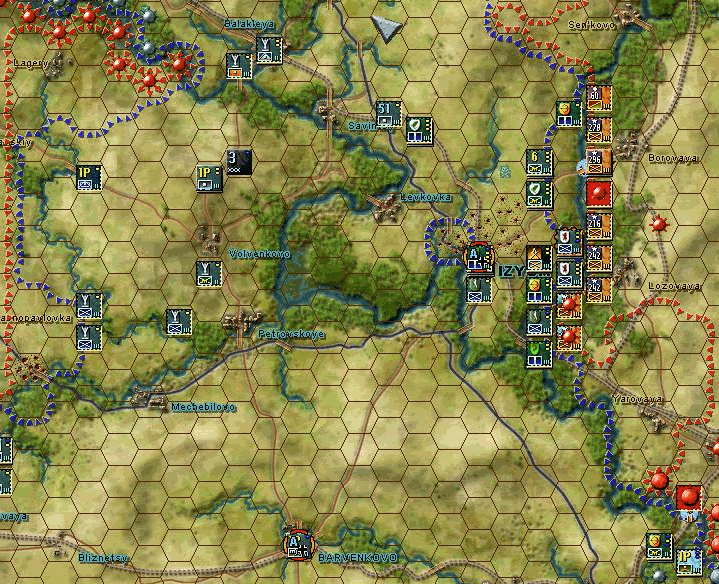 Turn 14 Kills South east
Another good turn for German forces as the lead moves to 1900 plus VP's, the aim by the end of the game will be to try and get to 3,000.
Turn 14 VP's