Note this AAR is based upon a Beta version of the soon to be released Run5 Europe 1941 scenario. This scenario will be a free download for Battles of Italy owners. Forces are Divisional unit sized, each hex represents about 20kms and each turn roughly 2 weeks worth of fighting.
Robjess plays the role of Axis and Manny is controlling the Allied forces. Feel free to post comments or ask questions as we go along..
The following house rules that apply to this game:
- The following areas are off limits to all units: Portugal, Spain, Turkey, Switzerland.

- German Carpet Bombing can not be used in North Africa or on the Finnish/Soviet front.

- Axis Finnish Units can not be used to attack Soviet Russia unless Soviet Units are withdrawn from the front or Finnish units come under attack themselves.

- Minor Axis units can not be redeployed to areas outside their locality. In other words, Romanian forces can not be sent to North Africa or the Western Front. etc

- Units may only enter Amphibious mode in a port (an urban hex which form part of a sea lane).

- Units exiting Amphibious mode on a friendly controlled hex may only do so in a port (an urban hex which form part of a sea lane).

- Units may invade (exit amphibious mode) on any enemy controlled hex that forms part of the sea lane.

Other house rules may be adopted during the course of the game.

Axis Turn 1
With France and the Low Countries in Axis hands, attention is drawn to opening up a front in the East - as Hitler turns his forces on an unsuspecting Russia.
Axis Finnish troops to the north of Leningrad put pressure on the Russian Leningrad front army and achieve a limited break through: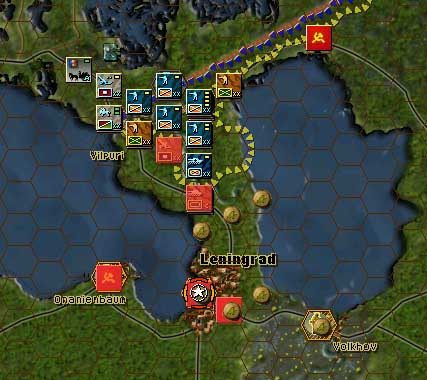 The Armee Group North Offensive commences and rips through the Russian units stationed on the front and good head way is made towards Riga.
It is a similar story for Armee Group Centre as all Russian forces in front of them are destroyed and progress is made past Prinsk and on towards Gomel (below) and Minsk (above).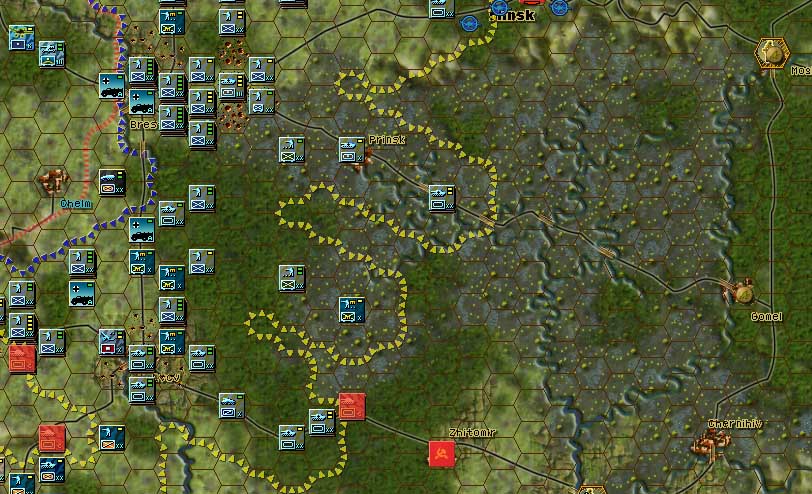 Axis Forces are not as strong down south and progress is not as good for the Romanian and Hungarian Armies. Although the terrain is better and it should not be long before Stalingrad is in German hands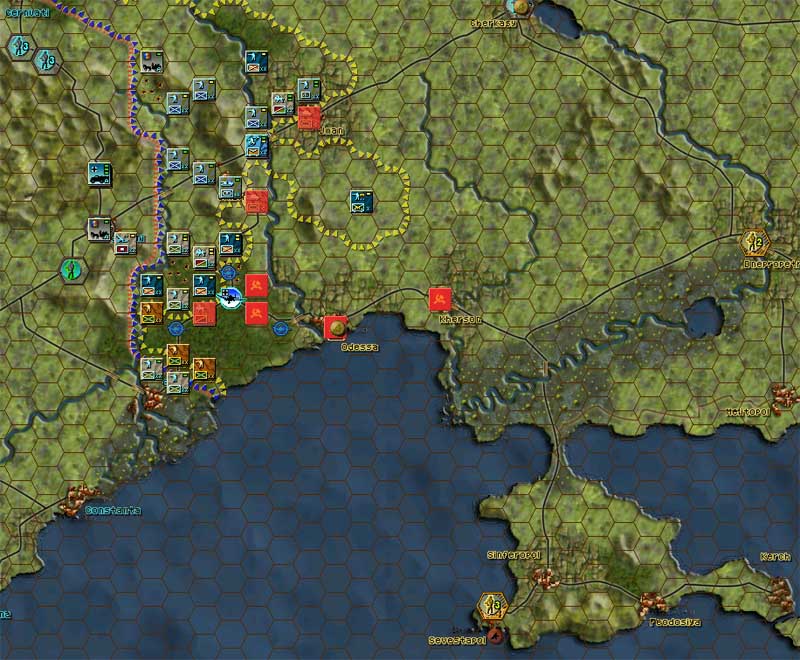 Here is an image of Axis forces defending the coast of Norway - not much happening but a nice image all the same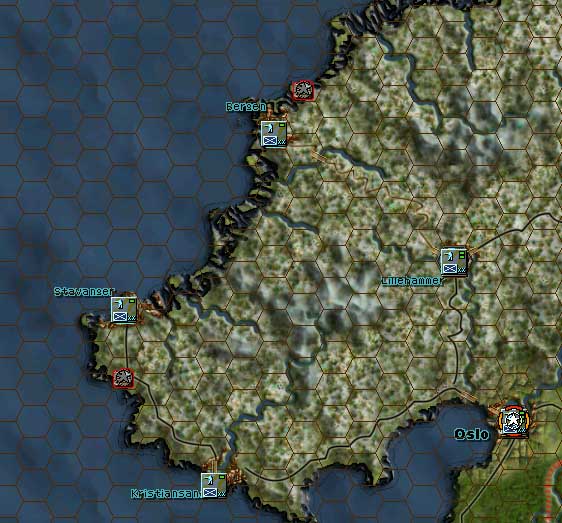 And finally, Italian and German forces trade blows with Allied forces in North Africa. At present Tobruk is surrounded and the Elite Australian 6th INF Division is cut off and holding on for rescue.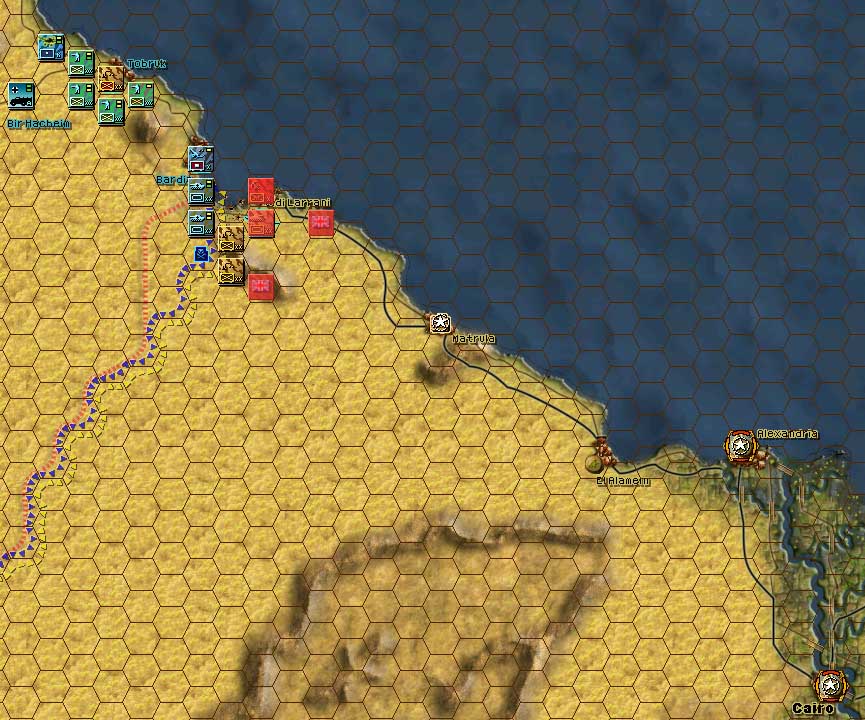 At the end of Turn 1 - all Russian units on the eastern front line have been removed - with 70 odd units destroyed by the Axis forces.