25 July 1943 -- Turn 16
With the supply system working properly for all three corps, Seventh US Army now builds momentum toward Palermo. Everywhere Seventh US Army pushes, it finds limited resistance… and with advances in the US zone, Second Br Army is able to go over to the offensive.
Seventh US Army
Starting Situation
Resistance in front of XXX Br Corps remains negligible.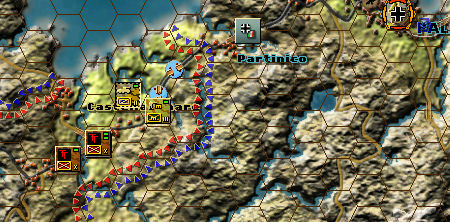 The defensive line facing the US Provisional Corps is understrength and vulnerable. A sustained advance is possible today.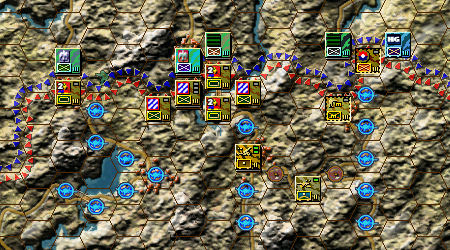 II US Corps is now well supplied and prepares to launch a major offensive.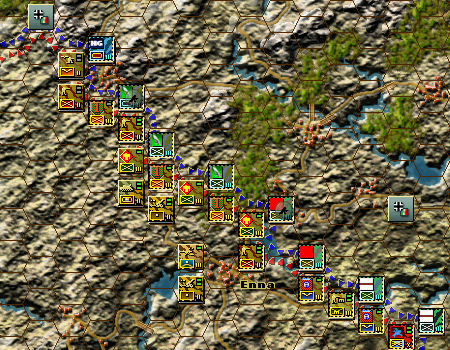 Operations Reports
XXX Br Corps continues to repair the road network in its sector and the recon element takes up a supporting position aflank the corps line of advance.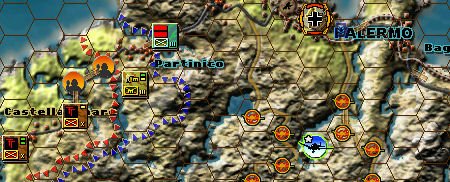 The Provisional Corps breaks thru!. Bunker line is cleared and forces retreating are caught in a mountain pass and destroyed.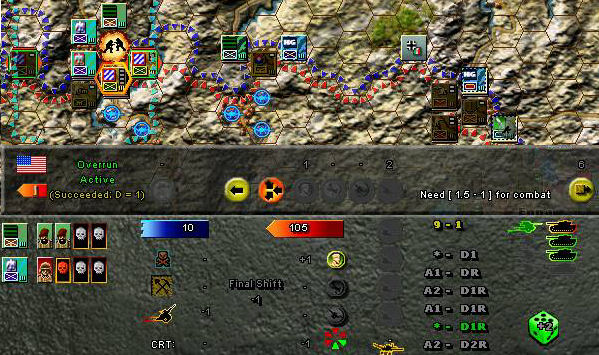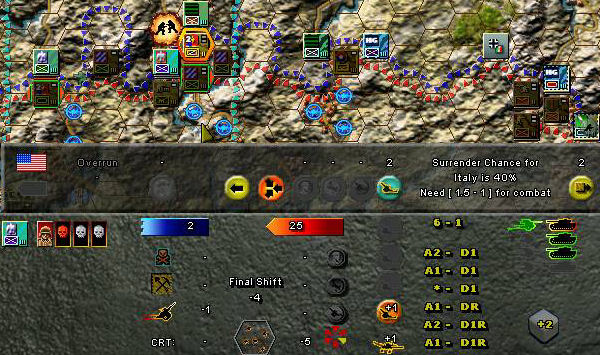 By nightfall the Provisional Corps has its opposition on the run and unable to form a coherent defense.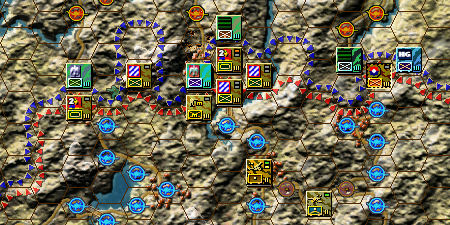 II US Corps conducts predawn movement and is able to easily penetrate the German lines. A regiment from 29th Pz Gd Division is attacked and nearly encircled. The German defenders must pull back or be cut off.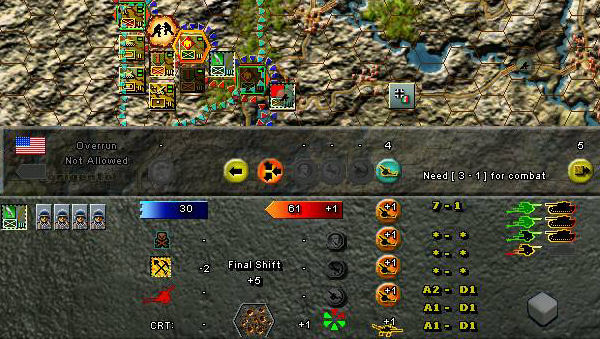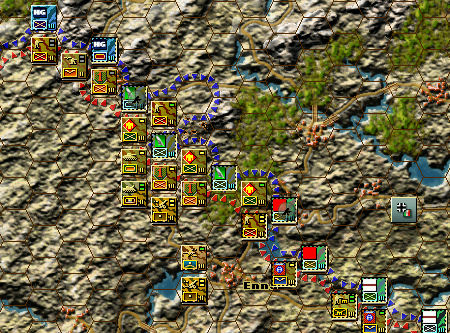 Commonwealth Forces
Starting Situation
Offensive operations will be conducted today. German lines are thin along the Western British boundary line.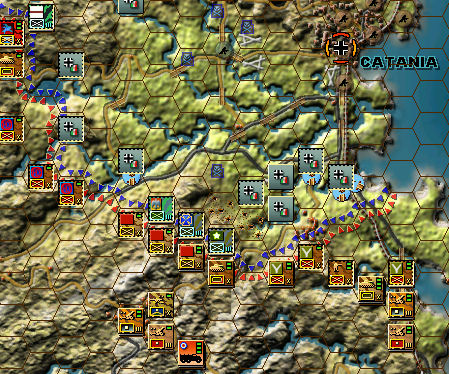 Operations Reports
Second Br Army launches a pair of attacks aimed at disjointing the German defense. The first takes advantage of the thin defensive line.
For the second day in a row, a regiment of 15th Pz Gd is mauled badly. Today the attack goes off in good order and casualties are light.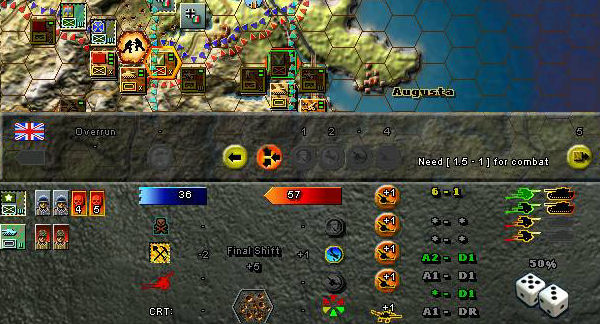 Offensive operations will be possible from here on in the Commonwealth Zone. The Royal Navy is gearing up to move forward in support of offensive maneuver.