20 July 1943 -- Turn 11
Following a day of rest and refit, the stage is now set to begin decisive operations. II (US) Corps will push North of Enna and cut the island in half. Provisional US Corps will push North to Palermo. Combined with the Commonwealth Forces pinning the panzer arm in place, a flanking movement on the extreme Western sector should prove highly successful.
American Forces
German forces remain back opposite the provisional corps. 3d ID is now ready to resume the offensive (another day of rest would have been ideal but Patton insists they attack now!). Given the open space along the Western coastline, a provisional armored cavalry regiment is formed. They will conduct reconnaissance in force operations to the West. An engineer group will support them and secure their supply lines.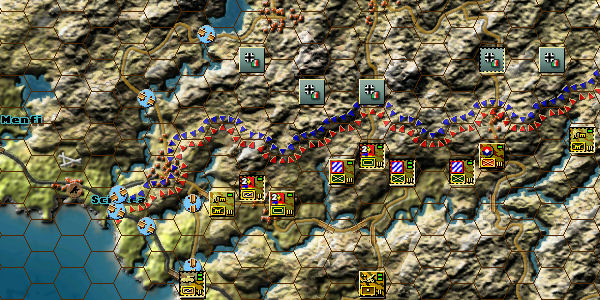 II (US) Corps identifies advance elements of 29th Panzer Grenadier Division moving into place North of Enna overnight. A displacement attack will be launched in the morning to prevent them from getting fully entrenched.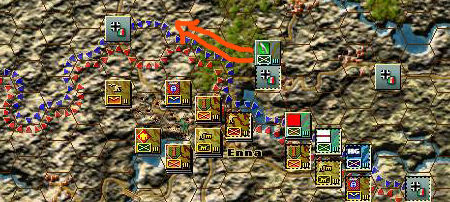 The Provisional Corps moves out smartly and engages a strong defending position. A full corps level attack is launched. The attack is successful; it inflicts heavy Italian casualties but comes at a high price (2 die attack with A3-D2R result).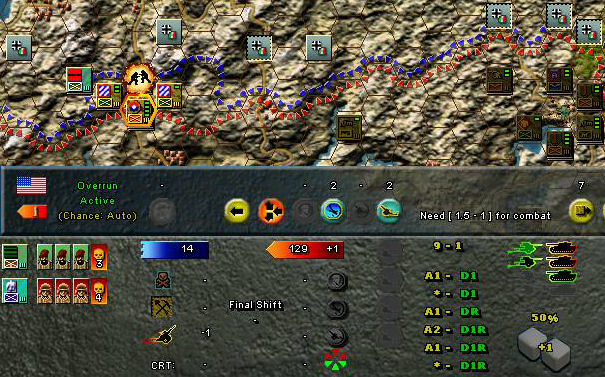 II (US) Corps moves out along the road to the North and engages a panzer blocking force. 29th Pz Gd Division is tied down but cannot be dislodged at this time.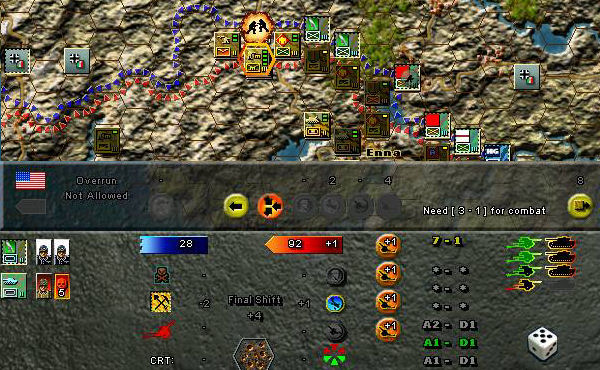 By nightfall the US units report the following tactical situation:
US Provisional Corps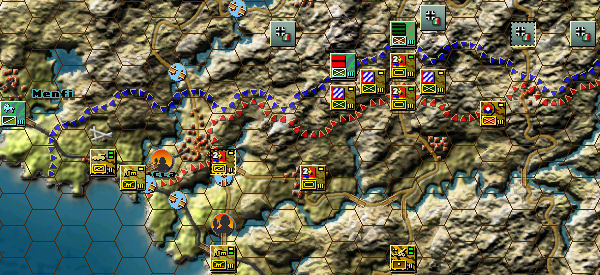 II (US) Corps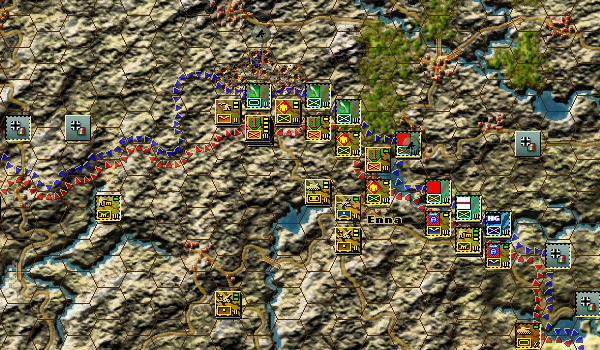 Commonwealth Forces
Commonwealth Forces resume the attack toward Catania, dislodging defenders and inflicting heavy casualties. Pressure here will tie down both HG Pz Div and 15th Pz Gd Div.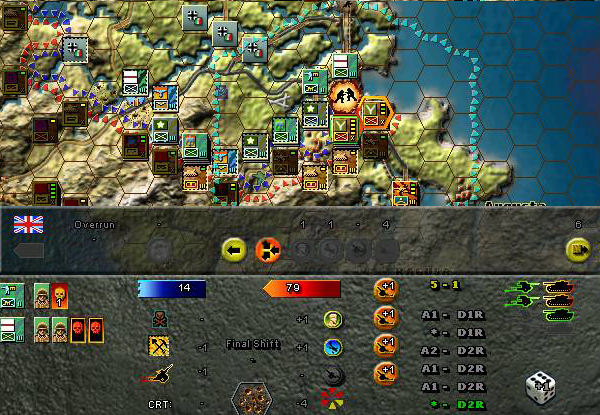 All the Allied interdiction support is applied directly North of the Commonwealth attack. This will slow down any counterattack ideas FM von Twinkle might have…(right???)