Axis turn 7 report...
Just a short note following by end of turn pics of the usual areas...
Seems like JSS have given up on the direct approach towards the city of Catania. It is also noted that the 2nd Arm is redirected towards the west. Makes me move back a bit. Note that the enormous and important infantry battlegroup he defeated were just a couple of second rated units, all important units cleverly escaped and formed a new and improved defensive line.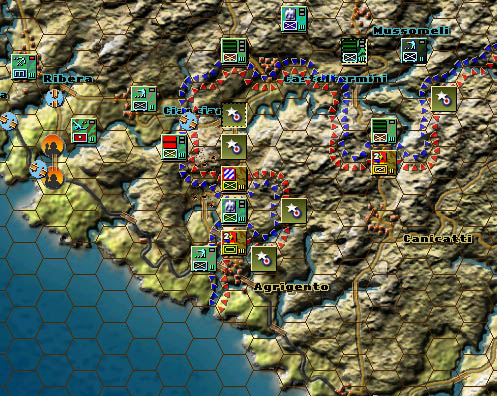 (Area #1, start of turn)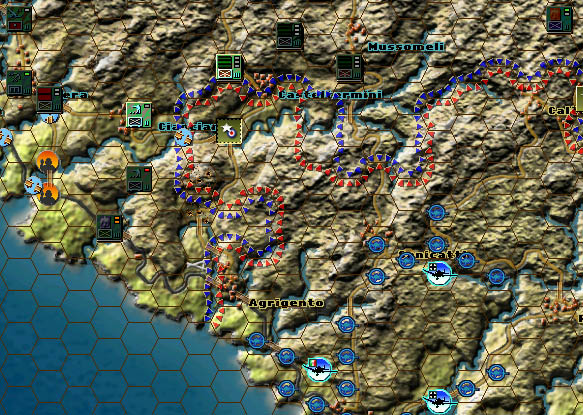 (Area #1, end of turn)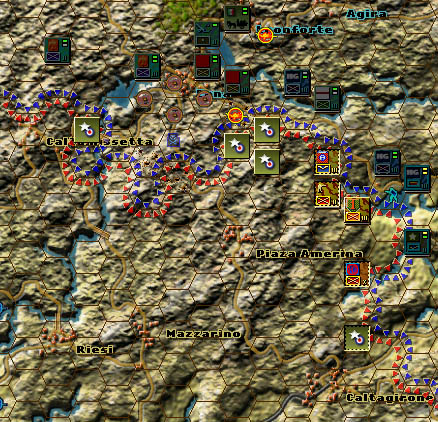 (Area #2, end of turn)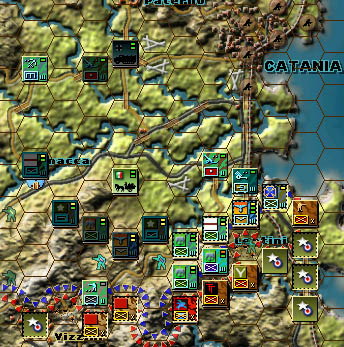 (Area #3, end of turn)
BTW; my enemy have been complaining a lot about lack of interdiction, just ridiculous... the allied air interdiction hurts me every singe turn, and during this last one not a ounce of supplies were brought down south.



Cheers!,
/twinkle