Rogers salient to the west of Caen is causes me major problems! Last turn he managed to break through my lines and took out some of my ART units.. not good.
This turn has seen me pulling my line right back to try and contain him.. Although you will notice that I was unable to get two units back as far as I would have liked.. and are now quite vulnerable.. I expect them to come under heavy fire from Roger next turn.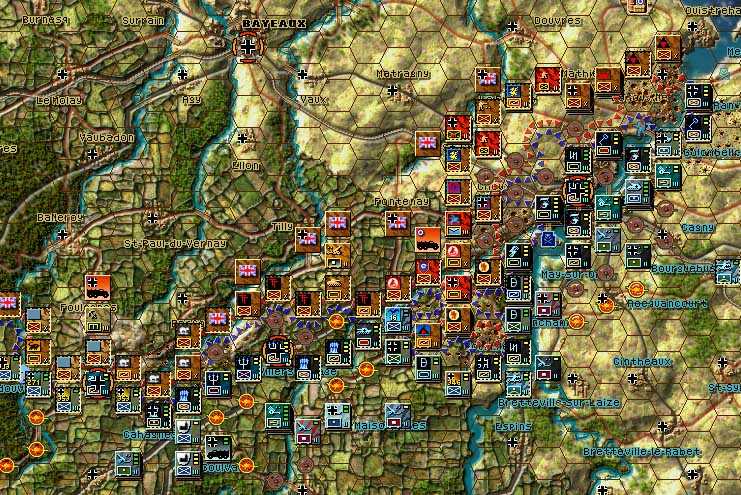 The above image shows all of the British sector.. you can also see that I have had to pull back around Villers Bocage as I shortened my line there so I could redirect some units further east..
There is a real risk that Caen may end up in a pocket - as you can see.. which is what Roger is hopeful of.. and just alook at all of that Allied Interdiction.. and yes, it hurts.
Looking at the US sector..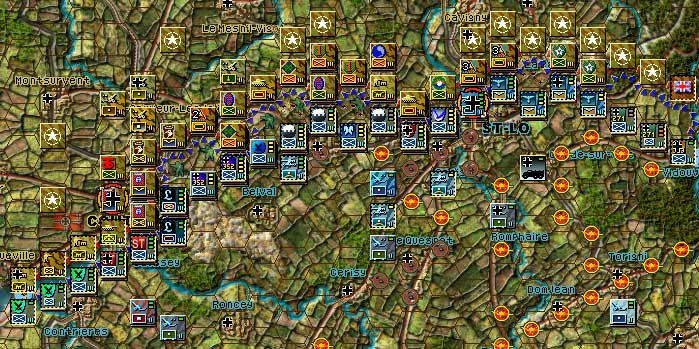 I have also pulled back quite a bit as Roger's attacks start to weaken my line.. I expect Roger to exploit to the East of St Lo and maybe to its West also.. in an attempt to pocket it. Having said that he will probably conduct a direct assault on the town and force a retreat

But it wasnt all doom and gloom this turn. I am still conducting assaults out of Caen.. the first one saw some Brits go scurrying (they got off lightly damage wise but were smart enough to retreat) away from the bridges to the north of the City.
And to the West of the city I saw some major success..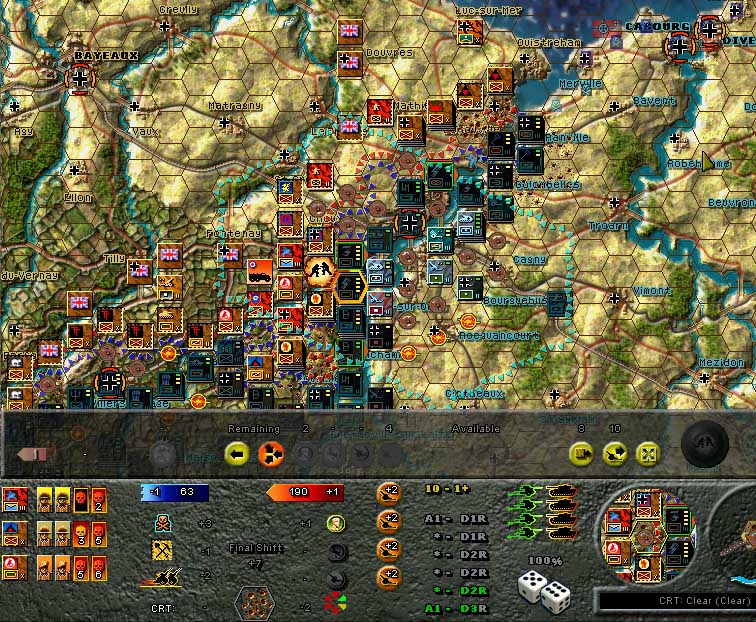 This assault saw Roger take 5 step losses! This again shows you how difficult it is to assault Caen. The town is surrounded by clear terrain and getting too close invites counter attacks from a strong German opponent. This is why Roger is seeking to come around from the South West..
All up, this is what the battlefield looks like..