After a couple of weeks break Rob and I are once again going to venture onto the French coast and fight for control of the beaches.
This time I am the invader and Rob the Defender. The initial bombardments cleared a good number of entrenchments and the landings went without any Kia's. A number of low step units have been left at sea till turn two so they can land without taking the risks of landing under fire.
The Allied air interdiction is the only thing that really stops the Axis player from throwing the forces back into the English Channel so it is liberally spread along the beaches.
In a change to the first AAR, the Allied air interdiction is guaranteed for the first two turns, and then goes to the random generator. The editor now allows a country to get fixed interdiction up till a specified turn.
The british beaches are thus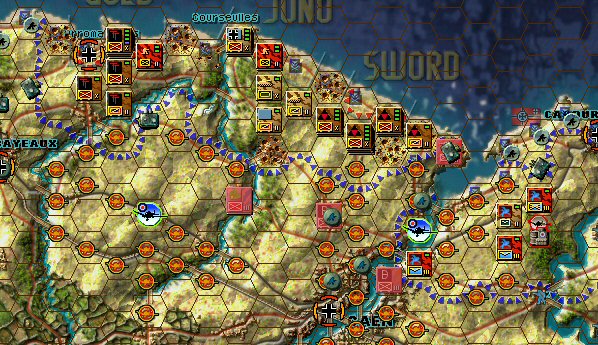 The beach CRT's are lethal so that everything on the first turn is directed at keeping the Axis player from reaching the beaches. On turn 2 the forces will be off the beaches and, at least, that danger will be over.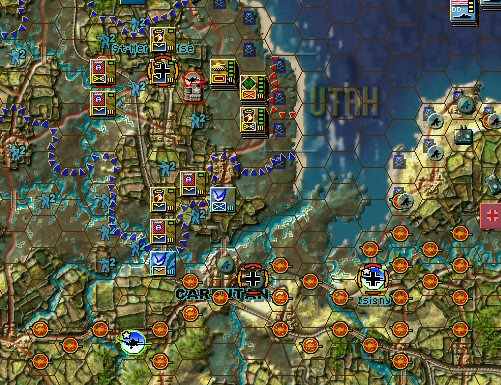 The air landings went without a lot of problem but this is only the beginning. The Axis forces have yet to awaken...